tertulia



(Spanish: hiding place, intimate circle)


Concept and design: David Veldhoen

Commission: City Council of Amersfoort

Cityplan: Ashok Bhalotra/ Kuiper Compagnons

Constructor: Michel Lachmann

Advice: Erick de Lyon

Materials: concrete, ceramic tiles and stainless steel

Seize of the scale: ø 8 m 
Year: 1997

Status: realized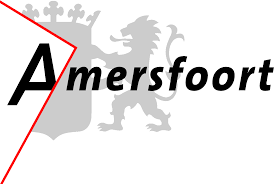 ………………

Who where the pioneers moving to this new built suburb? A blue glazed mixture of 900 of the first inhabitants on tiles inside the scale for Kattenbroek, a satellite district of Amersfoort. Even though the future stories of the suburb its inhabitants will change, the frozen, petrified portraits will remain.
The portrets include four tiles with birds, referring to the indigenous inhabitants of the area. It took Amersfoort two thousand years to grow to the same size as Kattenbroek did in only five years. From this 'frozen' moment on, the inhabitants can be found later by themselves or unsuspecting visitors in a theatric setting.

'Tertulia' is one of the works for the supervised plan 'Hidden Zone' by urbanist Ashok Bhalotra in which internationally known artists were invited to join. The concept for this green strip with artworks crossing the city scape, is inspired by the renaissance story of 'Hypnerotomachia Poliphili' or Poliphilo's Strife of Love in a Dream (Francesco Colonna, Venice 1499). The richly illustrated story formulates a mysterious allegory in which Poliphilo pursues his love Polia through dreamt, arcadian landscapes. On the island of Venus, Cythera, Poliphilo visits an amphitheatre with his beloved Polia. Here, Poliphilo's futile quest comes to an end. Surrounded by an audience of (ex)habitants, as at the very centre of 'Tertulia', the only thing for Poliphilo/ the visitor left to see is the celestial canopy after Polia vanishes into air.


WIth special thanks to Trudy de Mooy, Janet Eastman; the inhabitants and a local photoshop who were involved in de process by sponsoring the tiles!