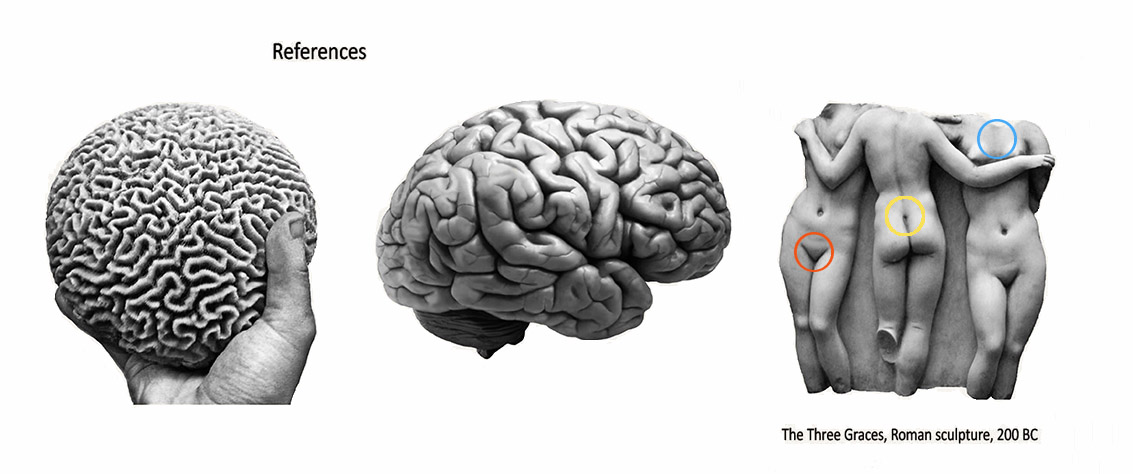 …………

Design

'Syzygy' has many different connotations, all derived from the old Greek word 'suzugia' for union, like for example the lineair configuration of the Moon, the Sun and the Earth causing either spring- or neap tide.

In psychology, syzygy refers to Jungs theory of the contrasexual Anima and Animus, symbolizing our conscious and unconscious minds. Our two complementary brain halves and their magnificent labyrinth-like appearance, form the inspiration for this work. The repeated Y-form is also implemented in the details by the qualities of The Three Graces: Beauty, Joy and Happiness and the resemblance between the Y-formed sternum, pubis and tailbone, that express the celebration of light.

Thanks to the use of LED–strings, the light object can be illuminated either like a hallucinatory coral or an average bright or soft warm white light. The two armatures within the light sculpture can be changed and dimmed independently via free apps on your iPhone, iPad or Androïd devices. Per armature (2 x 45 Watt), the LEDs inside use about three times the generated energy of our brain. Both armatures can be controlled independently.


copyright © David Veldhoen/ CC Proof