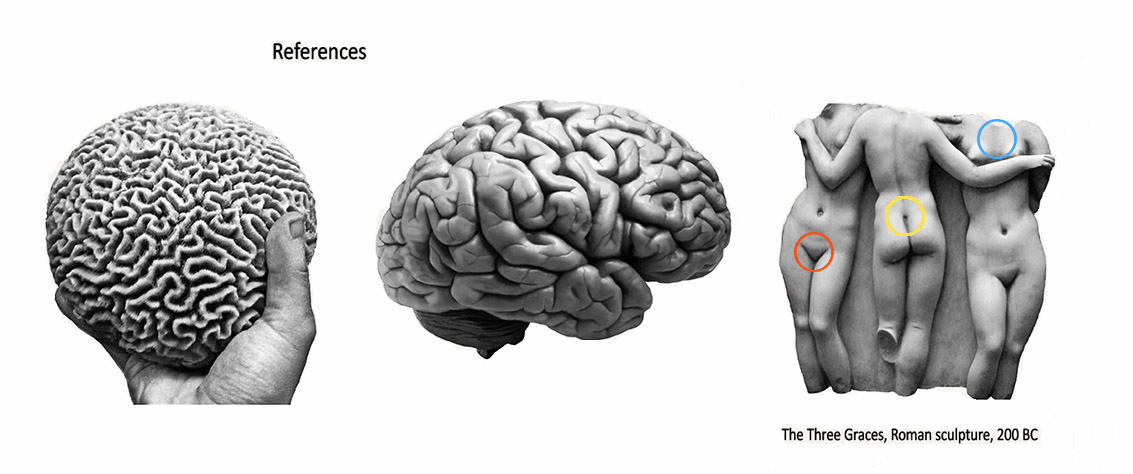 …………

Design

'A due' (Italian: 'in two pieces', or 'with two voices') is a musical direction referring to the two armatures inside the light sculpture which can be controlled independently. Inspiration for the work are brain corals and the brain that consists of two complementary halves. Nature is a miracle. This light object is named after the disappearing brain coral that emerged more than 400 million years ago before our familiar yet mysterious brain that evolved in less than a million years. The form refers to the magnificent labyrinth-like structure of the brain(coral) as well as to the fact that it uses 45 Watt per armature. About three times the generated energy of our brain.

A finishing touch has been introduced by implementing qualities of The Three Graces in the details. Beauty, Joy and Happiness and the resemblance between sternum, pubis and tailbone express the celebration of light.

Thanks to the use of LED–strings, the light object can be illuminated either like a hallucinatory coral or like a avarage bright or soft warm white light… or both. The two armatures within the light sculpture can be changed and dimmed independently via free apps on your iPhone, iPad or Androïd devices.


copyright © David Veldhoen/ CC Proof