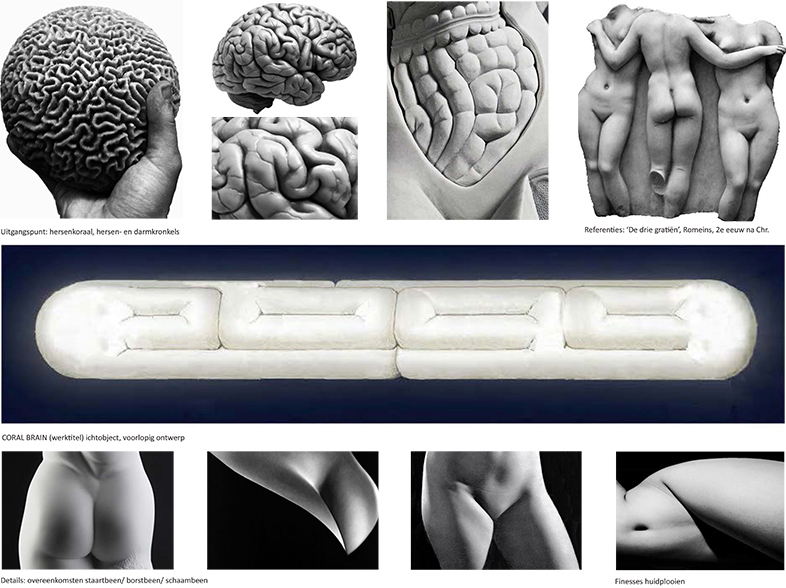 ………………

Design

Nature is a miracle. As the disappearing brain coral emerged about 400 million years before the evolution of the brain, this light object is named Coral Brain. The light object refers to the magnificent labyrinth-like structure of the brain (coral) as well as to the fact that this light object generates the same energie as three times our brain, about 45 Watt.

In the details, a finishing touch to the form has been introduced, The Three Graces; Beauty, Joy and Happiness. The celebration of light is expressed by the similarity between sternum, pubis and tailbone.

Thanks to the use of LED–strings, the light object can be illuminated either like a colourful coral or a standard bright or soft warm white light. Through the controller it can be dimmed and via an app programmed.



copyright © David Veldhoen/ CC Proof